Exchange Online provides advanced security and reliability to help protect your information.  Stream Data Solutions is a Microsoft Cloud Solutions Partner and can assist with new implementations or migration for your existing systems.
Some of the key features of Microsoft's Exchange Online Solution
Maintain the latest defenses against malware and spam with a service that handles hundreds of millions of messages around the world every day and is updated to address new malware and spam threats quickly.
Data Loss Prevention (DLP) capabilities prevent users from mistakenly sending sensitive information to unauthorized people, while informing them of internal compliance policies.
Safeguard your data by hosting it in geographically distributed data centers, with continuous data backup, premier disaster recovery capabilities, and a team of security experts monitoring Exchange Online around the clock.
Deliver reliability, availability, and performance with a guaranteed 99.9% uptime, financially-backed service level agreement.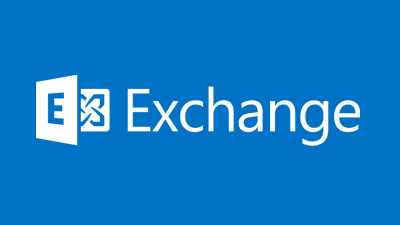 It's easier than ever to provide your users with the business email they need to be productive.
Automatic patching eliminates the time and effort of maintaining and servicing your email system.
Keep all your important data in one place by giving users an In-Place Archive with a native, well-integrated user experience.
Consistent and secure anywhere access to information on all major browsers and touch-enabled devices that your users depend on.
Seamless integration with Outlook so your users can enjoy a rich, familiar email experience with offline access.
Gain the advantage of hosting on Microsoft servers even while maintaining control over your environment.
Manage your organization efficiently with the Exchange Administration Center, an easy-to-use, web-based interface.
Mobile device policies let you create approved mobile device lists, enforce PIN lock, and remove confidential company data from lost phones.
The two most popular Microsoft Exchange Online plans shown below.
Feature

Exchange Online (Plan 1)

Exchange Online (Plan 2)

Mailbox size

50 gigabytes (GB)

 Unlimited

Outlook Web App (regular and light versions)

Yes

Yes

POP

Yes

Yes

IMAP

Yes

Yes

Outlook Anywhere (MAPI)

Yes

Yes

Microsoft Exchange ActiveSync®

Yes

Yes

Exchange Web Services

Yes

Yes

Inbox rules

Yes

Yes

Delegate access

Yes

Yes

Instant messaging interoperability in OWA

Yes

(requires Lync™ Online or Microsoft Lync™ Server 2010)

Yes

(requires Lync™ Online or Microsoft Lync™ Server 2010)

SMS notifications

Yes

Yes

Personal archive (shared with 50 GB mailbox allocation)

Yes

Yes

Hosted Voicemail (unified messaging capabilities) 4

No

Yes

Legal hold – helps preserve users' deleted and edited mailbox items

No

Yes

Ability to send attachments up to 25 MB.

Yes

Yes

Advanced email features such as calendaring, contact, and task management including built-in archiving, optional Conversation View, and MailTips

Yes

Yes

Microsoft Forefront® Online Protection for Exchange, which includes multiple filters and virus-scanning engines.

Yes

Yes

Disaster recovery though continuously-replicated, geo-redundant data centres that are third-party certified to international standards

Yes

Yes

Robust management tools that keep administrators in control of user permissions, distribution lists and security policies similar to a sophisticated on-premises deployment

Yes

Yes

24/7, IT-level support over the phone, the web or email

Yes

Yes