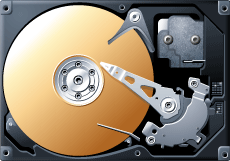 One of the most important and overlooked aspects when running a business.
Do you regularly backup your vital business data? Is backing up data part of your business continuity plan?
BACKUP IS A MUST!
No business in today`s competitive world can afford to make the mistake of not backing up vital business data. We can provide software and hardware solutions, backup plans and procedures in order to ensure your important information is backed up correctly. With many options available, we can find the right solution for you.