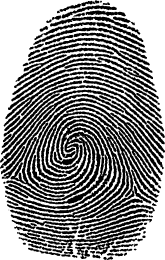 Security can sometimes be overlooked or ignored.
No organisation can afford to overlook or ignore threats to its IT systems from computer viruses and hacking. Proactive IT security policies and systems offer the best security against these threats.
Modern IT security systems incorporate a multi-tiered approach involving firewalls, anti-virus software at multiple levels of networks, spam filters, and strong password policies.
Our vast experience in IT security enables us adapt a solution that suits your business model while minimising the chances of a security breach.
Stream Data Solutions recommends using Two-Factor Authentication / Two-Step Authentication – (2FA)
If you've ever had your information hacked, you feel vulnerable to future threats. People who don't understand cyber threats lose trust in even the most commonly visited websites. Building user trust is an important part of generating business and signups on your site. While two-step verification (also called two-factor authentication or 2FA) isn't a new type of security, it hasn't been adopted by many site owners. Two-step authentication can greatly reduce the risk of your customer accounts being hacked. If you store sensitive data on your site, it's time to consider 2FA for your users' security.
If you are interested in integrating 2FA into your existing systems, contact us today to find out more