Managed IT Services Sydney
Successful organisations require reliable IT Solutions to help them grow with their business. Stream Data Solutions can help you manage and maintain your infrastructure, services and cloud solutions so you can get on with what you do best, run your business. Our proactive approach ensures reliable and trouble-free Managed IT Services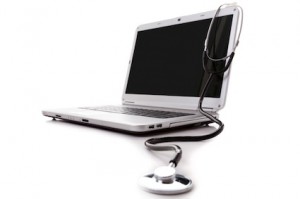 Onsite Hardware maintenance and management
Remote access to your desktop clients and servers
Remote monitoring of key services
Patch management
User management including Microsoft Active Directory
Ad Hoc or Contract based Support Options
Cloud portal management
Integration Service
Managed IT services are designed around the needs of clients and their individual user requirements. Our business services provide our client's access to an exciting array of services all aimed at improving business efficiency and increasing visibility around business workflows.
Some of our clients request we take the role of IT manager for them.  This means we assist with budget creation, work with teams on projects that require IT involvement, recommend solutions and propose upgrades based on industry understanding and business requirements.
Our friendly IT professionals are one of our best assets and can provide Managed IT Services and Support at rates affordable to your business.